The outdoor adventure lover will smile and say thank you if they unwrap a Christmas-themed sweater, aftershave or a scented candle. But the Christmas gift they really want this year are the gear and gadgets that help make the most of the time they spend camping, hiking and paddling. The Christmas gift ideas for outdoor enthusiasts on the list below won't just make them smile, they'll grin from ear to ear if any of these gifts appear under the tree.
Ascend® A10 Sit-In Kayak


What outdoor lover doesn't dream of having their own 'yak?The Ascend A10 sit-in kayak has tons of features including an advanced tunnel hull design that provides a stable ride and easier paddling, too. Plus, the removable seating system delivers all day comfort on the water and the seat can be used on land as well. The large open cockpit gives allows paddlers plenty of storage space. The bungee system in the stern can even accommodate a 36-quart cooler. At the end of the day, the threaded and sealed drain plug allows paddlers to quickly drain excess water, while the rubber grip handles at the front and rear make carrying the A10 a breeze. $299.99.
Bass Pro Shops Four-Person Dome Tent with Screen Porch
Here's a gift that will bring the family together time and time again. Bass Pro Shops' four-person tent is lightweight and comfy. This durable, 9' by 7' tent features a big front entrance and no-see-um mesh roof panels that provide great ventilation and keep bugs out. Your happy campers will stay dry, too, thanks to a coated rainfly with taped seams and the welded polyethylene, tub-style floor. Set up is quick and easy thanks to a pin and ring design featuring three shock-corded fiberglass poles. $119.99.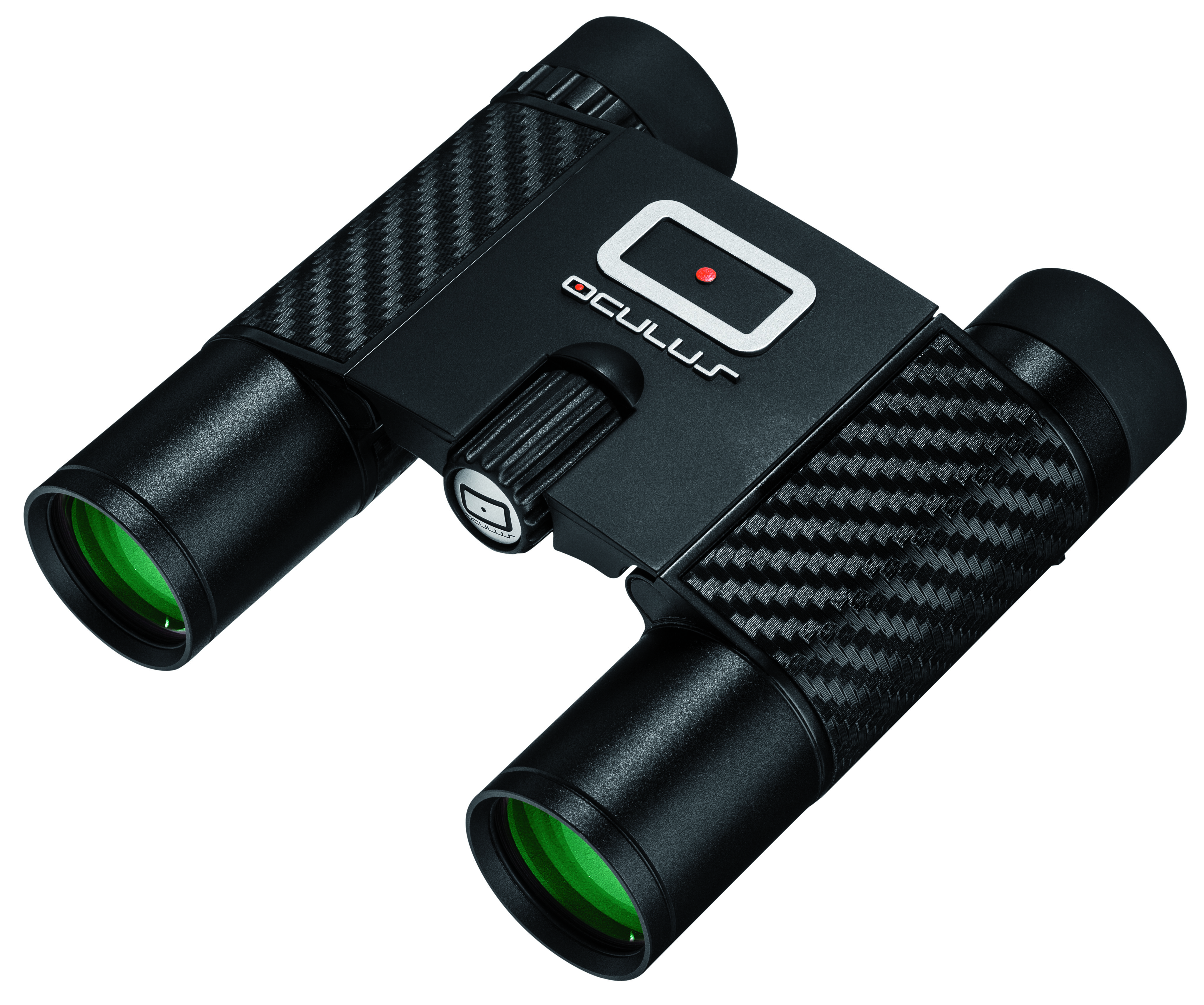 Oculus® 7.0 10x25 Compact Binoculars
10x25 Compact binocular with ED glass
12x56 Binocular
15x56 Binocular
The Oculus® 7.0 10x25 compact binoculars are perfect for outdoor adventurers on the go. These binos are easy to carry yet provide big optics performance. They measure only 4.375"x2.375"x1.5" when folded and are light and ultra-strong thanks to a magnesium frame. They are sheathed in protective, shock-absorbing rubber armor so they can stand up to conditions whether the user is hitting the trail or headed to the stadium to catch a ball game. Waterproof and fogproof, they deliver a crisp, clear, bright view every time. $149.99.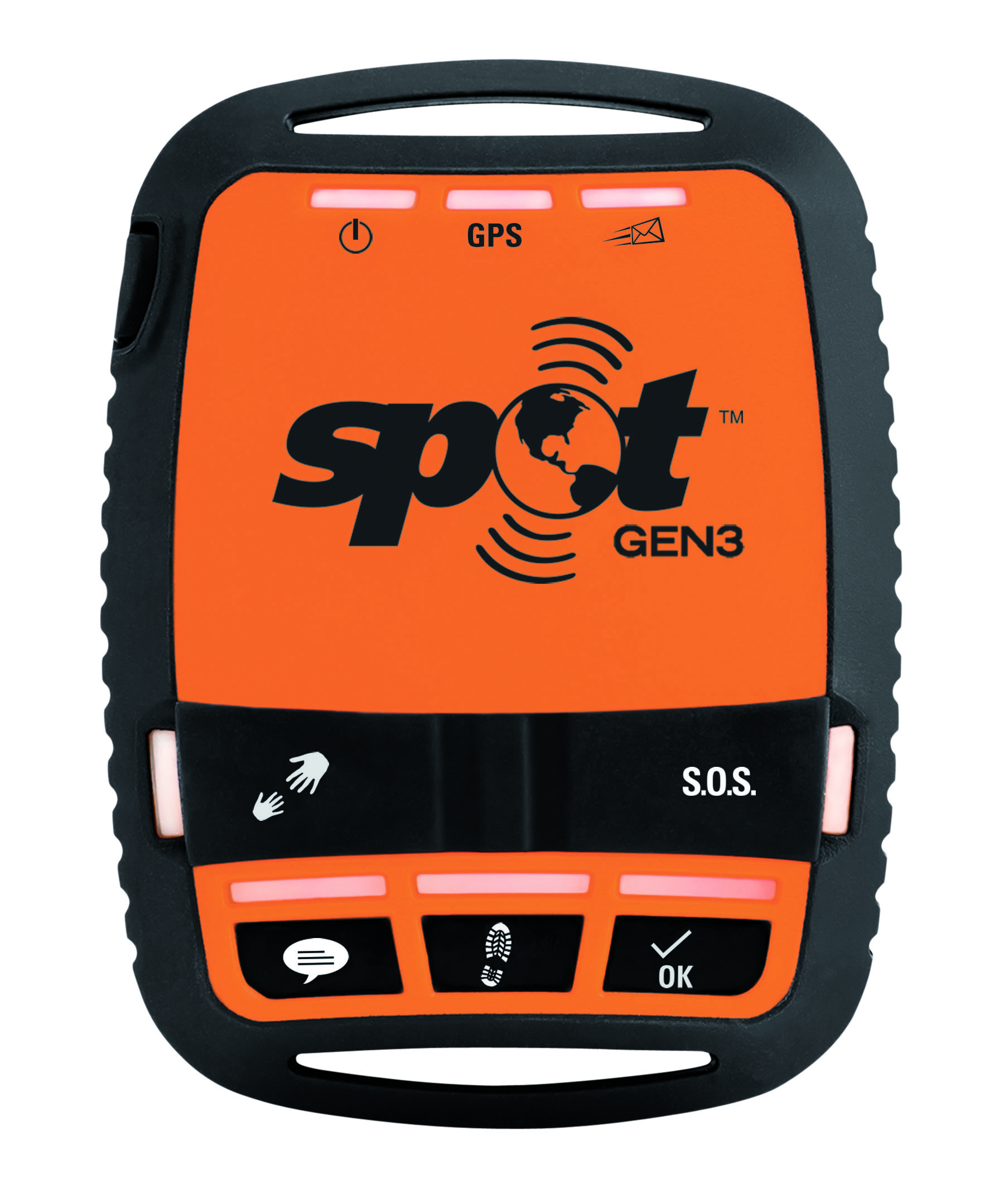 SPOT™ Gen3 Satellite GPS Messenger Personal Tracker - Model SPOT-3
The SPOT Gen3 Satellite GPS Messenger Personal Tracker keeps the wilderness traveler in touch wherever they go. Using satellite technology, SPOT Gen3 works virtually anywhere in the world, giving outdoor adventurers and their friends and family peace of mind. Users can send custom messages and let others track their location in real time with Google Maps™. Should an emergency arise, an SOS with location can be transmitted to the GEOS International Emergency Response Coordination Center. $149.99
Bass Pro Shops® Baitcast Fishing Pole BBQ Lighter
The Bass Pro Shops Baitcast Fishing Pole BBQ Lighter is a perfect stocking stuffer. It's not just a conversation starter, it will also help fishing fans safely light their grills. The 14.5'' fishing pole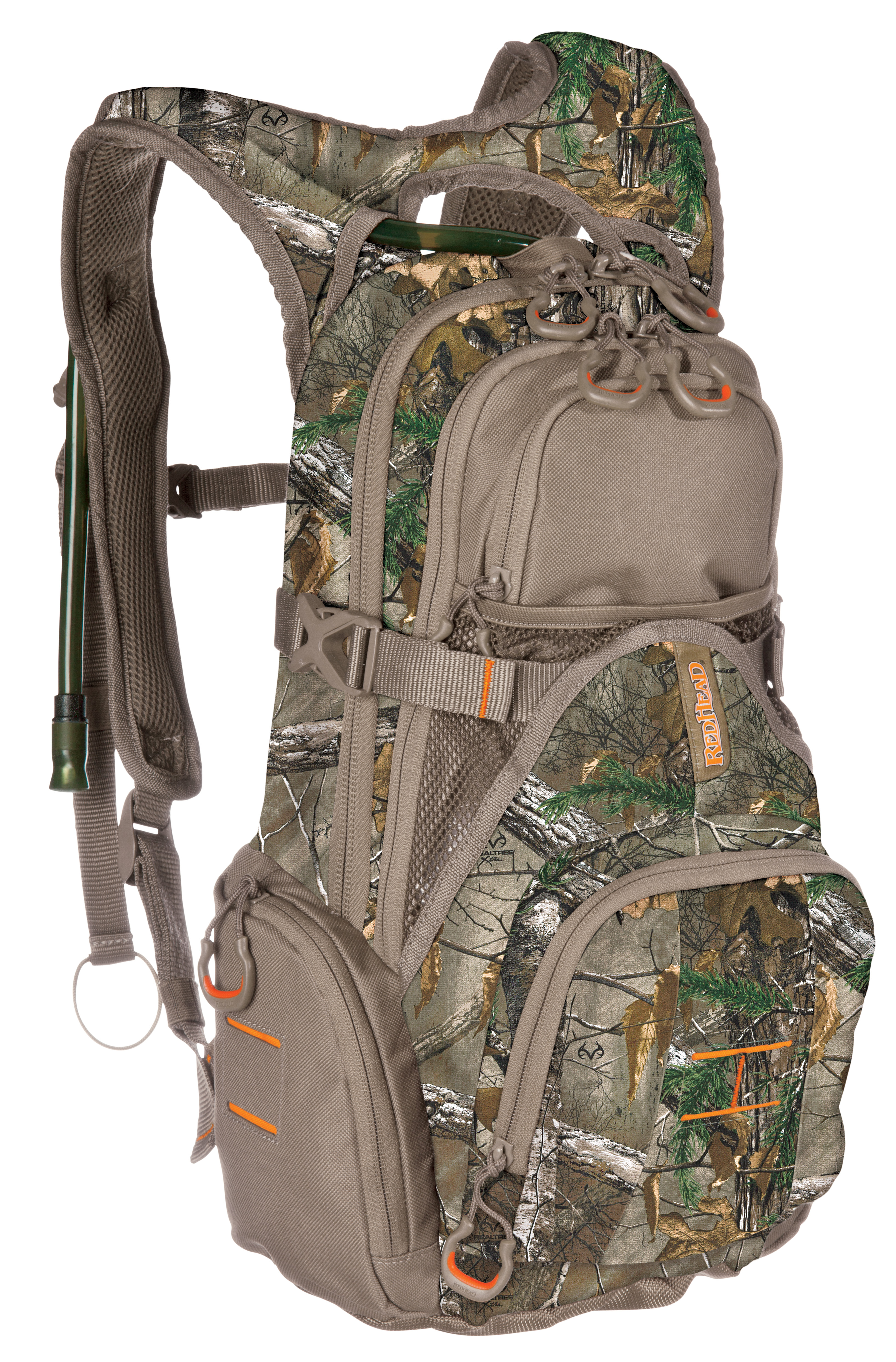 replica features impressive miniature details that are sure to make it a favorite backyard grilling tool. $9.99.
NEW RedHead® Up Stream Hydration Back Pack
Make it easy for hikers to stay hydrated on long treks while providing handy storage for essential gear. This hydration back pack includes a one-Liter reservoir while a left and right hydration hose system has routing sleeves on the shoulder straps. The pack features a large main compartment, and several other pockets including a super handy fleeced-lined electronics pocket. $49.99.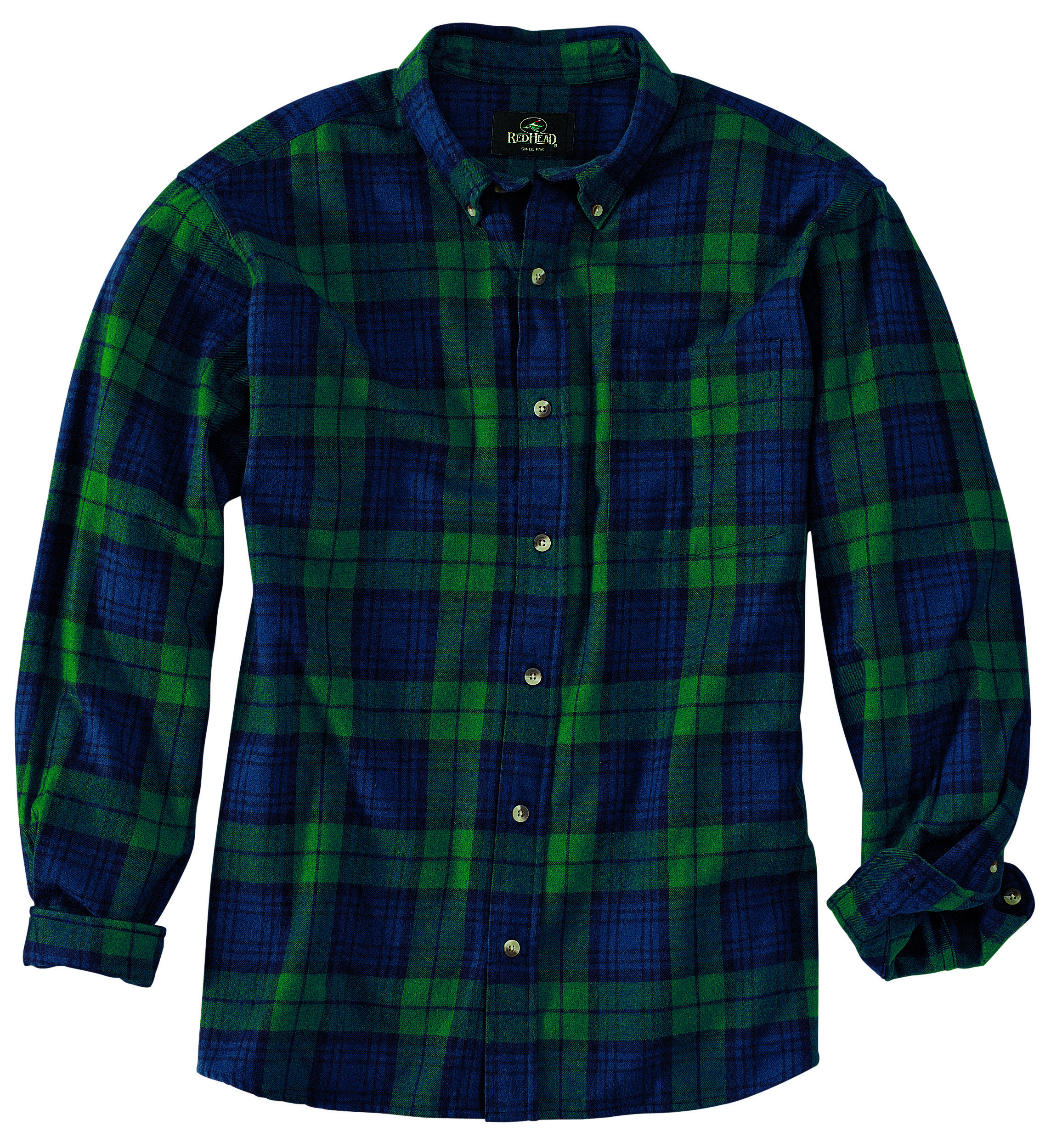 RedHead® Ultimate Flannel Shirts for Men - Long Sleeve
This soft, durable flannel shirt is perfect for working around the house but looks sharp enough to hit the town in, too. It comes in a variety of great looking color combinations and sizes from S to 5XL. $24.99.
Bass Pro Shops Gift Card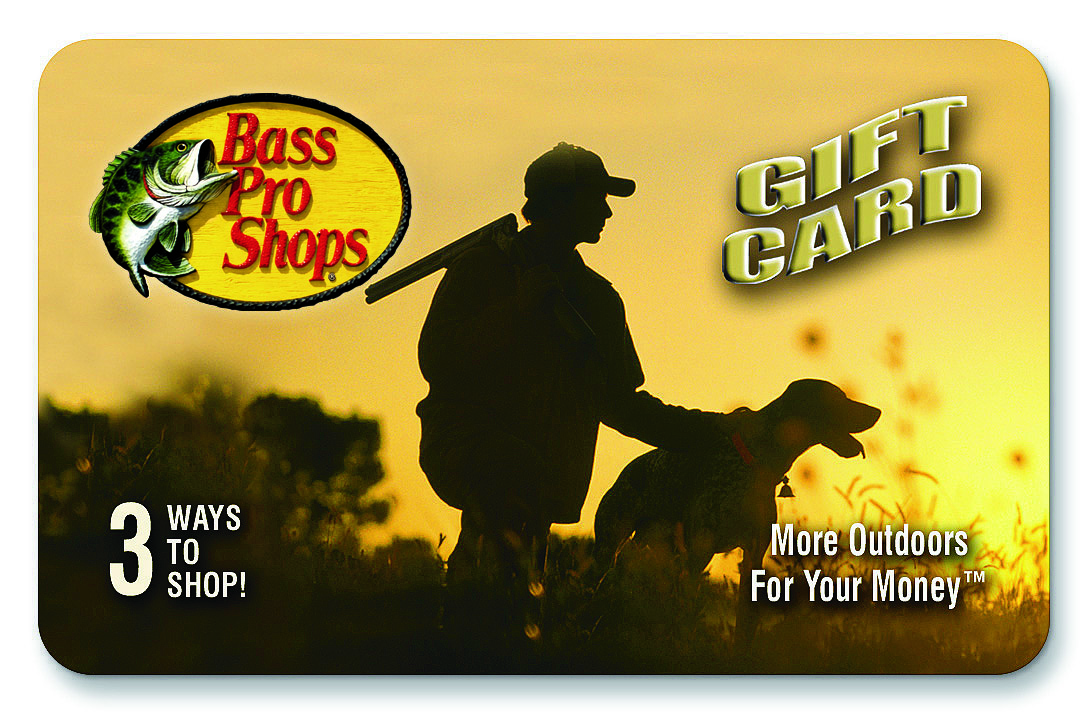 A Bass Pro Shops gift card is the perfect gift when your outdoor adventurer has a very specific gear and gadget wish list. Simply provide Bass Pro Shops with the dollar amount you wish to give and select your favorite card design and Bass Pro Shops will immediately mail a card and a free Bass Pro Shops catalog. Bass Pro Shops eGift cards allow you to almost instantly send a gift to your favorite outdoor enthusiast.
Ascend® A10 Sit-In Kayak - http://www.basspro.com/Ascend-A10-SitIn-Kayak-Blue/product/11081905012220/
Bass Pro Shops Four-Person Dome Tent with Screen Porch - http://www.basspro.com/Bass-Pro-Shops-Four-Person-Dome-Tent-with-Screen-Porch/product/12083005340717/
Oculus® 7.0 10x25 Compact Binoculars - http://www.basspro.com/Oculus-7-0-10x25-Compact-Binoculars/product/13033005513122/
SPOT™ Gen3 Satellite GPS Messenger Personal Tracker - Model SPOT-3 - http://www.basspro.com/SPOT-Gen3-Satellite-GPS-Messenger-Personal-Tracker-Model-SPOT3/product/1303080601363/
Bass Pro Shops® Baitcast Fishing Pole BBQ Lighter - http://www.basspro.com/Bass-Pro-Shops-Baitcast-Fishing-Pole-BBQ-Lighter/product/10210217/
NEW RedHead® Up Stream Hydration Back Pack - http://www.basspro.com/RedHead-Up-Stream-Hydration-Back-Pack/product/13030307014320/
RedHead® Ultimate Flannel Shirts for Men - Long Sleeve - http://www.basspro.com/RedHead-Ultimate-Flannel-Shirts-for-Men-Long-Sleeve/product/10203666/
Bass Pro Shops Gift Card - http://www.basspro.com/webapp/wcs/stores/servlet/GiftCardHomeView?storeId=10151&langId=-1&catalogId=10051
Read Full Story